We grew 100% year-on-year...
30,000+
High Growth
Usecases
130,000
Companies
approached us
95/100
95 out of top 100 companies
in each sector are our clients
WHAT SETS US APART?
We research the revenue potential of all high growth technologies and use cases where no research has been previously available.
COVERING 12 MEGA TRENDS
We cover the latest innovation in these disruptive technologies giving you insight into new revenue opportunities.

3D PRINTING

AI

BIGDATA

Blockchain

CONNECTIVITY

Digitalization

IOT

NANO-TECH

ROBOTICS

SMART INFRA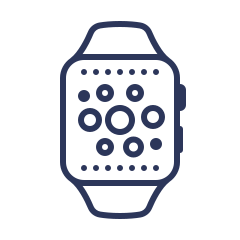 Wearable

Smart Manufacturing
YOUR REVENUE MIX IS CHANGING...
For every B2Bcompany, 60% of future revenues will be dependent on new technologies, new use cases, new clients, new markets, and new partnerships.
REQUEST FREE TRIAL
TRACKING 100+ INDUSTRY TRENDS
The Widest Depth and Breadth of Research into High Growth Markets.

Aerospace

Automotive

Chemicals

Energy

Food & Agriculture

Healthcare ICT

Semiconductor
SEE WHAT OUR CUSTOMER HAVE TO SAY

"I would like to express my gratitude to the healthcare team at MarketsandMarkets for a job well done. We realize that our needs were not standard, and, therefore, the task was challenging and probably beyond initial expectations of your team."
Dr. Yoram Romem
Chairman
Healthwatch Technologies Ltd.

"It was a great experience doing business with MarketsandMarkets. The team was very adaptable to our research requirements. The niche insights they shared with us were very helpful to better map the Commercial & Industrial Label Printer channels."
Michael Morales
Product Manager - Labelling, Mobiles and Scanners
Brother International

"I was extremely impressed by the professionalism and knowledge of the MarketsandMarkets Team on the oncology market across the Latin American region. The project was completed on time and we are highly satisfied with the quality of insights delivered."
Noelia Gerola
Marketing Intelligence Manager
Bristol-Myers Squibb

"The niche insights we received from MarketsandMarkets met the objectives of Straumann. The information was complete and at the same time specific to the essence of the project, which was extremely helpful to us in the technical assessment of antimicrobial coatings for dental implants."
Christoph Appert, Ph.D
Head of Research
Institut Straumann AG

"MarketsandMarkets did an outstanding job on the Global Non-Invasive ICP Monitors Market project. We were extremely impressed by the simple but comprehensive presentation of the study and the quality of work done. This report really helped us to access untapped opportunities across the globe."
Guy Weinberg
CEO
HeadSense Medical